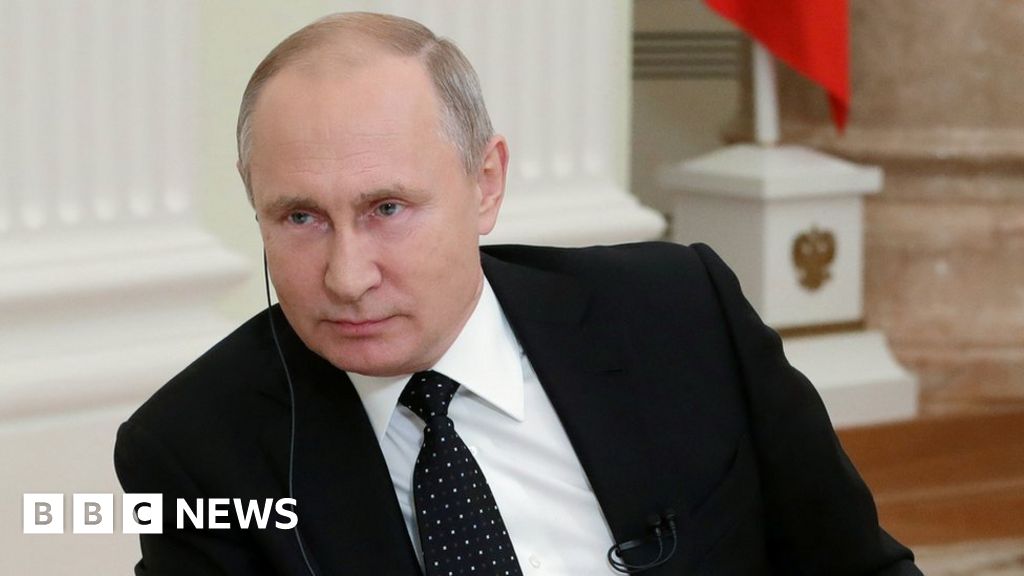 Speaking before the G20 summit, the Russian leader says the political ideology has "outlived its purpose".
Wrong! Liberal democracy is not obsolete. What is obsolete is authoritarianism, personality cult, the rule of oligarchs, populism and demagoguery. "Whoever claims that liberal democracy is obsolete also claims that freedoms are obsolete, that the rule of law is obsolete and that human rights are obsolete," Mr Donald Tusk, EU Council President.
Source:
bbc.com

157



LET'S REFLECT


Black America has become the epicenter of the coronavirus' worst effects: African Americans make up to 70% of coronavirus-related deaths in the US


By on Apr 12, 2020




160


Why liberal education is important in America


By on Apr 23, 2020




29


We want to add topics related to liberalism on our blog


By on Apr 20, 2020




303


Erik Prince Recruits Ex-Spies to Help Infiltrate Liberal Groups


By on Mar 09, 2020




563


I am proud to be a liberal and this is what I believe


By on Jan 29, 2020




306


Disabled man starved to death after DWP stopped his benefits


By on Jan 28, 2020




307


House Judiciary Committee approves articles of impeachment against Trump


By on Dec 13, 2019




537


Californians Use Afternoon Drive Time To Taunt Trumplethinskin


By on Nov 12, 2019




324


The billionaires funding politics, ranked by size of donation in 2018


By on Nov 10, 2019




264


These 7 Million Young People Can Beat Trump - They will have turned 18 by Election Day. And they are more numerous and more liberal than swing voters.


By on Nov 01, 2019




74


Liberal Party wins minority in federal election


By on Oct 21, 2019




158


President Trump Says Only Trump Supporters Deserve Free Speech


By on Oct 10, 2019




51


6 leaders to take the stage tonight for the campaign's last English debate


By on Oct 07, 2019




20


Exclusive: Video Shows Trudeau In Blackface In 3rd Instance Of Racist Makeup


By on Sep 22, 2019




68


Canadian economy surprises with 3.7% growth in Q2, its strongest since 2017


By on Sep 01, 2019




38


Army Veteran Calls President Donald Trump 'The Biggest Enemy'


By on Aug 15, 2019




6


Emmanuel Macron, la nouvelle bourgeoisie et le libéralisme


By on Jul 01, 2019




0


Putin: Liberalism has become obsolete


By on Jun 28, 2019



Sign up for our newsletter
TOP
Putin: Liberalism has become obsolete
Global Liberal Blog
©Apr, 2020 - Oct, 2021. gloliblo.com
All rights reserved.